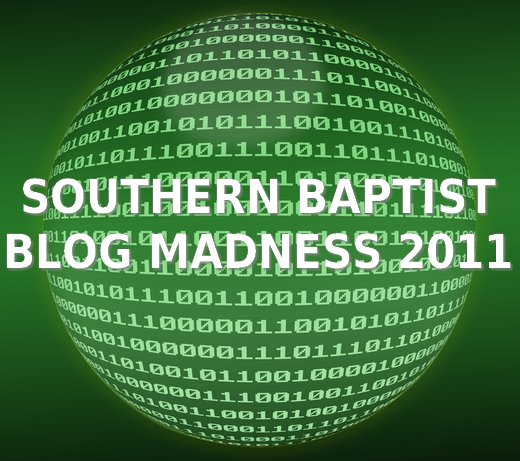 Some friends over at SBC Voices are hosting SBC Blog Madness. I know , some of you think it madness that I even reference the SBC.
Now here's the deal, though I have recently written a couple of pieces on the SBC in the last month or so, I generally write about other things, post some photography of Cohen, or this month writing a series about my late friend Lyle Burris.
But, in the spirit of gamesmanship I am inviting you to show your support for The Edge of the Inside. I am in a regional with Ed Stetzer, one of the kings of SBC Blogdom, though he would eschew that title since he has no housecoat to wear and I don't know if he even has a basement.
So, take a minute and go here. Scroll down to the Southeast Region and vote for #9 – The Edge of the Inside – toddlittleton.net. You may care less about the SBC as some of you wonder if I may write for old Ma Bell. But, let's make a game of it. How about some of my Twitter "Peeps" and Facebook "Friends" clicking over and voting? The voting in this round is open until March 24. I would like to show some that I can have fun, not always be sarcastic and critical when engaging my SBC friends.
What say you?